10 Things to do in San Diego with kids
Our family of 4 visited Southern California in February. San Diego is an incredibly family friendly city. When you search for things to do in San Diego with kids, the more prominent attractions include SeaWorld, Belmont Amusement Park, Disneyland, Universal Studios, and Legoland. All great options but they also tend to max out your travel budget. I want to share with you some of our favorite things we did with our little ones, none of which are theme parks, are budget friendly, and some are even free!
1. Ride Bikes along Mission Beach Boardwalk
I have to give my husband credit for this one. When I was searching for things to do in San Diego with kids, riding bikes with babies wasn't exactly high on the list. He had to do some convincing to get me to explore San Diego via bicycle. We have rented bikes in many cities before (sans kids), but I was a little nervous about riding with the babies on the back. I'm so glad I gave in, because it ended up being my favorite part of the whole vacation. The kids absolutely loved it. Cruising along the boardwalk with the sounds of the ocean, pretend-real-estate shopping, people watching, and hopping on and off for snack breaks and playing on the beach. It was so peaceful, both kids ended up falling asleep mid-ride.
There are several bike rental locations near Mission Beach. We found a store only 2 blocks from our Airbnb and 1 block from the beach. Prices vary among stores, but we were able to rent 2 bikes for 24 hours for $50. Baby seats, baskets and locks cost a few dollars extra.
2. Children's Pool Beach
The Children's Pool beach is located in La Jolla, California (just a 15 minute drive north of Mission beach). It's a small sandy beach originally built in the 1930s specifically for children. But overtime, the harbor seals took over the beach because the conditions proved to be idyllic for basking in the sun and giving birth to seal pups.
Our kids loved watching the seals and the sea lions play. There were several new born baby seal pups learning to swim and carefully being watched over by their protective mamas. Definitely a great thing to do in San Diego with kids!
3. La Jolla Tide Pools
About half a mile south of the Childrens Pool Beach are the Tide Pools. Tide pools are rocky areas on the edge of the ocean that are covered and uncovered by the ocean everyday. We were lucky enough to time our visit at low tide so we were able to see tons of marine life. It was a perfect thing to do in San Diego with kids. We saw crabs, fish, star fish, even an octopus!
Based on research, hiking Torrey Pines Natural reserve trail would have been an awesome thing to do in San Diego with kids. My plan was to hike Guy Fleming or Razor Point trail. Both short, flat, and kid-friendly, with spectacular views. But, unfortunately, once we arrived to the park, both trails were closed due to "large rock falling." There are stunning views even at the entrance, but apparently this is an ongoing problem, so be sure to call ahead to make sure trails are open.
Our hope is to travel as a family as often as we can (at least as often as our work schedules allow us). Click HERE to learn how we use points and miles to expand our travel budget. A step by step guide is included for you.
We stumbled upon this stop after getting turned down at the Torrey Pines Natural Reserve Entrance. It's only a 7 minute drive south of the Park. And I'm so glad we did. The Torrey Pines Glider Port is relaxing, it's got incredible views, and it's Free! Grab lunch at the Cliffhanger Cafe and sit back on their deck and watch the Para gliders run straight off the edge of the cliff, catch wind and sail. If you are really feeling adventurous, you can even learn to fly!
6. Rent a Golf Cart in La Jolla San Diego
If we hadn't ran out of time, we would have definitely rented a golf cart in La Jolla. There seemed to be a cart rental on every other block. Jimmie has a small obsession with golf carts. The golf carts are parked on the sides of the main streets. Each will have a phone number printed in the window to call to make the reservation. They will take your credit card over the phone and give you the code to the lock box for the key under the cart. We saw several families joy-riding around town and it looked life so much fun. I look forward to doing this on our next visit!
7. Mission Bay
I found our condo through Vacation Homes by Kelly. The unit was lovely! It had a beautiful view overlooking Mission Bay, and you couldn't beat the location. It was right on the bay, yet only a 2-3 minute walk to the ocean and Mission Beach. Every morning we would walk out onto the bay and have our coffee while the kids played in the sand. The water on the bay-side is incredibly calm and relaxing. In the warmer months, it would be a great location to let the kids swim, given the pacific side can have pretty rough waters.
8. Watch the sunset & listen to live music on Mission Beach
After riding bikes along the Mission Beach boardwalk, we would stop for dinner and then catch the sunset each evening. It's hard to beat a west coast sunset. Enjoy the street musicians performing along the boardwalk. My son loved dancing to the live music. The guy (pictured above) playing the saxophone was really good! Check out our Youtube video (link under #5) featuring our vacation. You can see this performer at the end of the video playing "baby shark" for the kids while the sun went down.
Rain or shine! San Diego's Balboa Park is a perfect place to explore with kids. It's home to more than 16 museums, some more kid-friendly than others. We popped into the Museum of Man while waiting out a rain storm. The kids loved it. The park also has a carousel, adjacent to the San Diego Zoo, as well as the Balboa Park miniature Railroad train. These attractions do cost an additional fee. But it is free to walk through the 65 miles of trails and walking paths throughout the 1200 acres of beautifully landscaped gardens that surround the historical buildings and museums.
10. Dolphin and Whale watching sunset cruise
Unfortunately we didn't get to try the dolphin cruise, but I think my kids would have loved this! You can find vendors selling cruises along the boardwalk in mission beach. But here is a link for a Groupon for 50% off a cruise if you decide to go for it.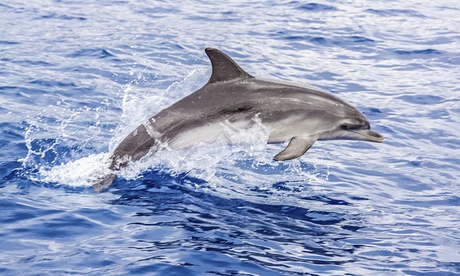 I know this sort of counts as an amusement/theme park. But you'd be remiss to go to San Diego without visiting this world famous zoo. Whether you are visiting San Diego with kids, or you are simply and animal lover and kid at heart, you can't go wrong with a visit to the San Diego Zoo. We spent an entire day exploring this beautifully landscaped 100 acre park that sits inside Balboa Park. Check out my post on how you can maximize your time in the San Diego Zoo with a baby and toddler.
I know theme parks tend to be a favorite among families when visiting places like San Diego. But, sometimes its nice to break away from the crowds. These activities were all low key, they didn't break the bank, and were enjoyable for the whole family!
Happy and Safe Travels!